First of all, we would like to introduce ourselves.
We are the Dallago Family 🙂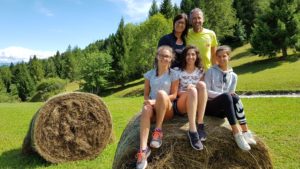 Would you like to stay in our structure sorrounded by nature and tranquillity?
You can contact us at the following numbers (also via whatsapp):
Leonardo: +39 335 60 55 109

Viridiana: +39 345 355 2314

Talita: +39 338 82 28 631
Otherwise you can write your request in the apposite space provided below. We will answer as soon as possible in order to satisfy your wishes!!